What is our approach?
We see our patients as our partners and the professionals of our team as guides. You are encouraged to ask as many questions as possible and to challenge us wherever you can. We encourage the discussions about your health. We are aware that the causality of a health issue is often not straightforward. Therefore, we need you as partners. The huge health challenges of our time can only be mastered together. You will be actively involved in devising your treatment plan and your feedback will help determine subsequent treatments
What is your benefit from choosing our approach?
Being an active partner in your treatment process gives you autonomy and authority. Your health remains in your hands. We know that brain health needs special attention since the brain regeneration is very limited. The neurons you have– you have, the neurons you lose, – you lose. We become aware of the importance of this organ as we look at these physiological facts: the BRAIN accounts for 2% of our body weight, yet utilises about 20% of total body oxygen, 60% of total body glucose and requires a daily energy input of about 400-500kcal. We can survive for weeks without food, for days without water, but brain cells cannot survive 5 minutes without oxygen. This remarkably high energy demand makes the brain especially vulnerable to hypoxia (lack of oxygen), nutritional deficiencies, mitochondrial dysfunction and toxic agents of all kind.
That is why our emphasis is on brain support and brain maintenance.
We focus on unloading the brain of toxins, feeding the brain and training the brain. This way we try to counteract the inherent age-related process of deterioration. Age-related processes of decline are not limited to the brain, they are universal and affect every organ system. Thus, we address the body as a whole and focus on specific target organs.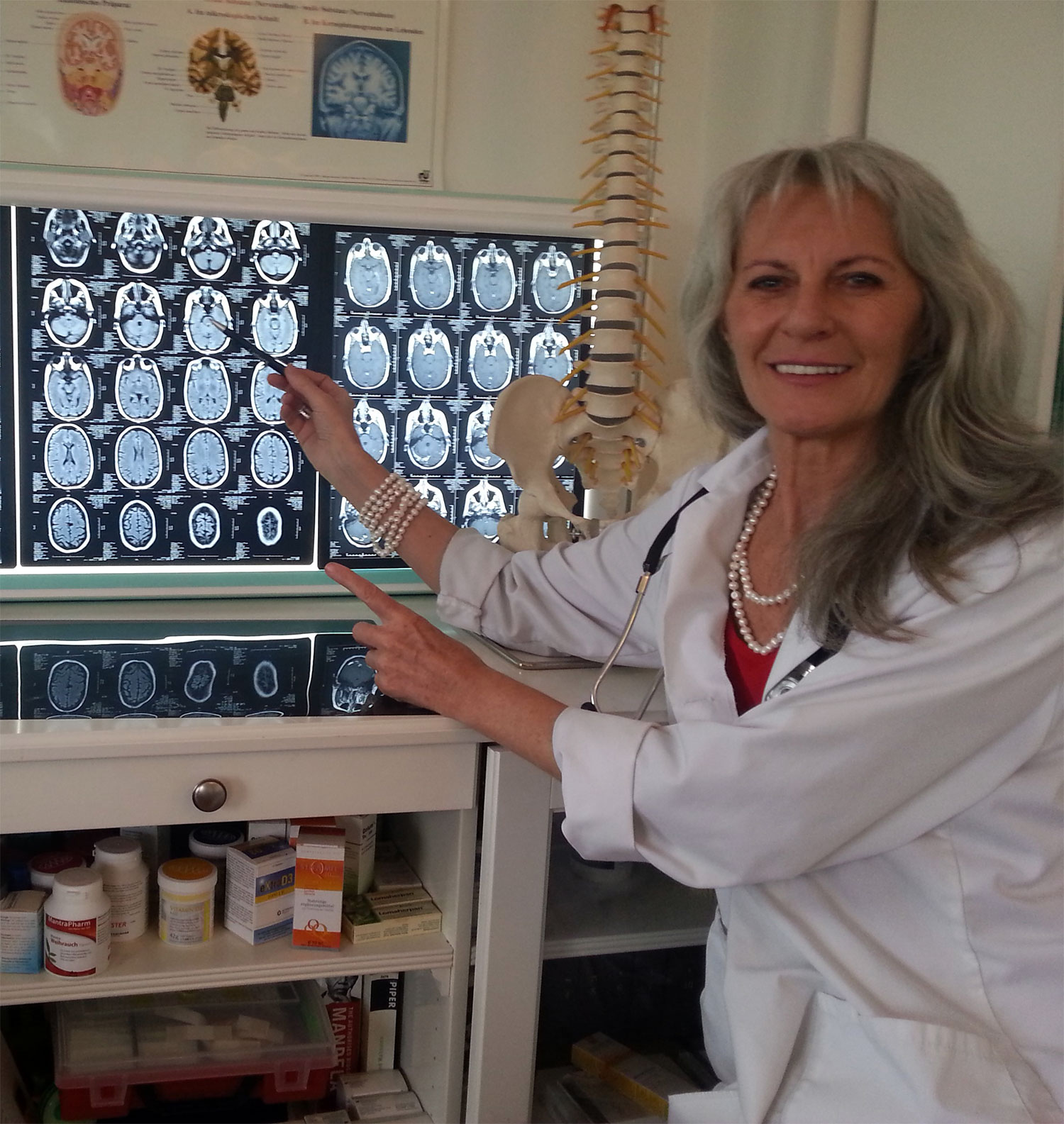 We focus on SELF-REPAIR, REGENERATION AND NEUROPLASTICITY
The focus of our Clinic is the brain, but the treatment is from top to toe. We address your physiology at cellular level. We address metabolic pathways of the organ systems.
Our interdisciplinary treatment concept addresses 9-10 essential aspects of human physiology. The treatment design is dynamic and is individually tailored to your needs, requirements, availability and your budget. The programme is varied according to your individual treatment response. We work on the concept of interconnectedness and address the body, in a continuous alternation between general and individual, between specific and non-specific.
The treatment is divided into two subgroups.
What you can do at home and can include into your lifestyle
What has to be done in the Clinic
We have an international client base, which is exceedingly busy.  We strive to tailor your treatment plan according to the time period of your stay in London. We accommodate our patients by offering evening and weekend appointments to achieve maximum benefit.
Your home tasks will be explained and shown to you and should be implemented into your daily life and lifestyle. This gives you independence, enhances the treatment effects and provides continuation beyond the treatment time in the clinic and saves money.
The Clinic is aware that the expense for such a treatment may exceed the budget of many. Therefore we offer different treatment plans from extensive to basic.
Therefore we offer different treatment plans from extensive and elaborate to basic yet very effective.
Do not worry if you cannot afford Platinum
Remember, any work for your brain is better than no work!
Contact Info
Need to discuss before treatment?
London Neurology & Pain Clinic Fourth Floor, 100 Harley Street, London, W1G 7JA