For many years the neuro-lymphatic system was denied or at least very controversially discussed. 2017, the first MRI images of the neuro-lymphatic system were published in support of these structures. New scanning Perrin techniques have been used to provide visible evidence of the existence of a cerebral drainage system and lymphatic vessels have been shown anatomically along the membranes of the human brain.
What is our approach?
The Osteopath Dr Raymond Perrin developed a specific treatment technique to stimulate the drainage of the lymphatic system of the brain, known as Perrin technique.
The technique has been tested in a NHS controlled trial and published in the British Medical Journal (BMJ Open) in November 2017.
Perrin technique/Neuro-lymphatic drainage is practiced in our Clinic.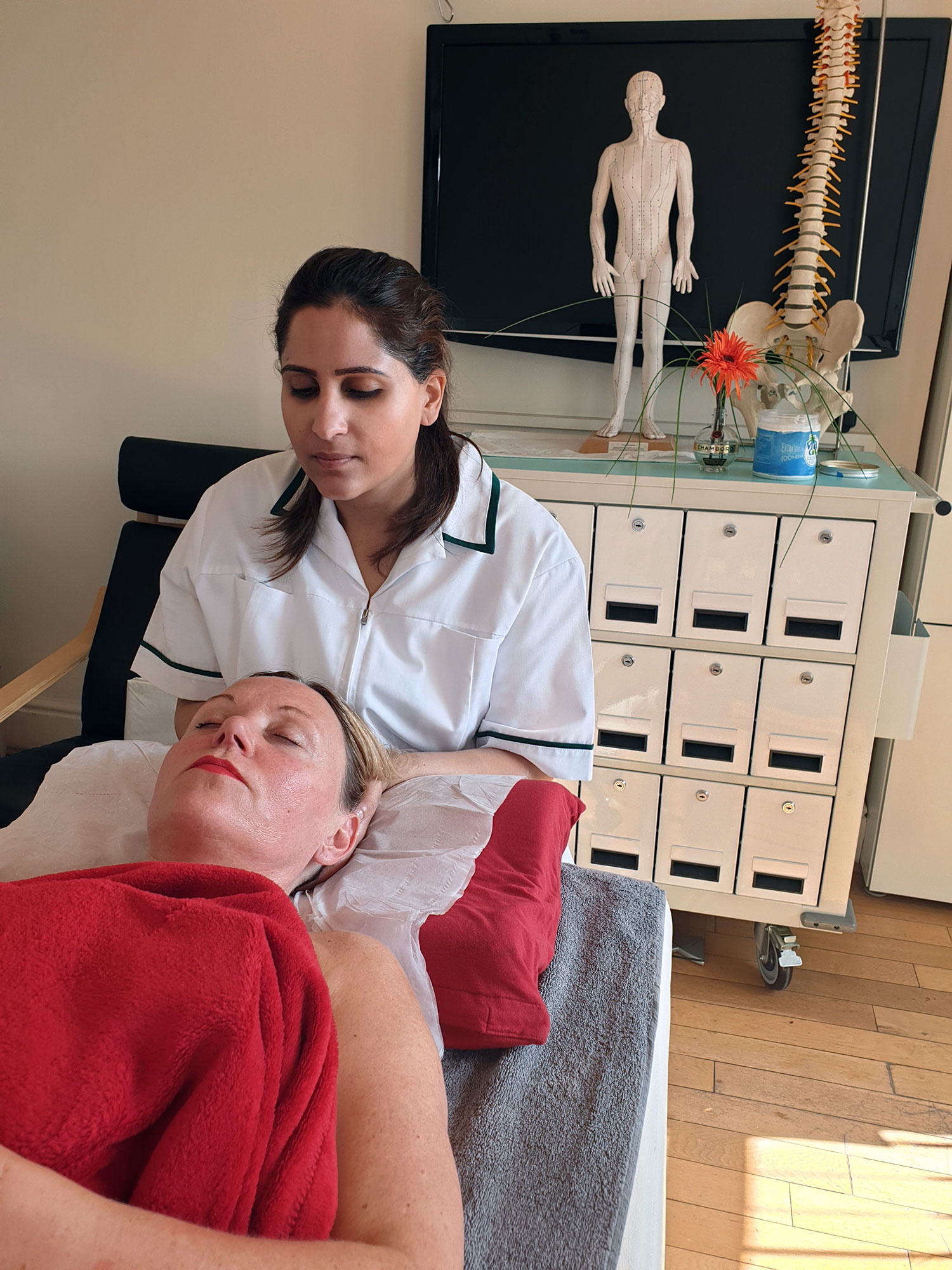 Perrin Technique Improvement
What does the treatment do?
Experienced craniosacral therapists feel the cranial rhythm and the flow disturbances. Targeted stimuli, together with gentle manipulation of the soft tissues of the head, neck, back, chest and gentle stroking lymphatic techniques activate the lymphatic drainage and the elimination of metabolic and toxic debris.
The Perrin Technique incorporates manual techniques that stimulate the healthy flow of lymph and cerebrospinal fluid.
What is the effect of the treatment?
A smooth uninterrupted lymphatic flow is essential for human health and a smooth and uninterrupted cerebral lymphatic flow is essential for brain health. It leads to a reduction of sympathetic overdrive and enables an autonomic balance, regeneration and restoration of health. Deep and restorative delta wave sleep greatly improves after neuro-lymphatic treatment.
The part that impresses me the most about this treatment is the fact that pure manual techniques can activate human physiological processes to support healing and regeneration to this amazing degree. It is truly amazing.
Please contact the clinic on 07917730028 or 02074867010 to book an appointment.
Perrin Technique Improvement
Contact Info
Need to discuss before treatment?
London Neurology & Pain Clinic Fourth Floor, 100 Harley Street, London, W1G 7JA